Crete is an island big enough to be a country and boasts more history per square foot than most others. But apart from that it is a world-class holiday destination that has captivated travelers for ever. If authenticity is what is sought, then Crete is where you need to be. And if you're seeking some respite from the child-friendly enclaves of all-inclusive resorts and the teeming hordes of kids running rampant through your holiday snaps, it may be time to consider some alternatives. And that is where Giannoulis Hotels & Resorts make a difference, bringing two adults-only hotels in Chania, Crete to the fore.
What to expect? Luxury & Tranquility

Nestled on the picturesque shores of Chania, two exquisite adult-only havens, Giannoulis Santa Marina Plaza and Giannoulis Grand Bay Beach Resort, offer an enchanting escape for those seeking relaxation with a refined approach. Let's embark on a journey through these two adults-only hotels in Chania, Crete, where tranquility meets elegance under a veil of luxury.
For holidays to be cherished
Giannoulis Grand Bay Beach Resort is situated on the pristine shores of Kolymbari. This small hotel, consisting only of 78 rooms and suites, redefines luxury and exclusivity. The hotel is a testament to the timeless Mediterranean vibe of refined sophistication. It exudes a calm that is transferred to you instantly.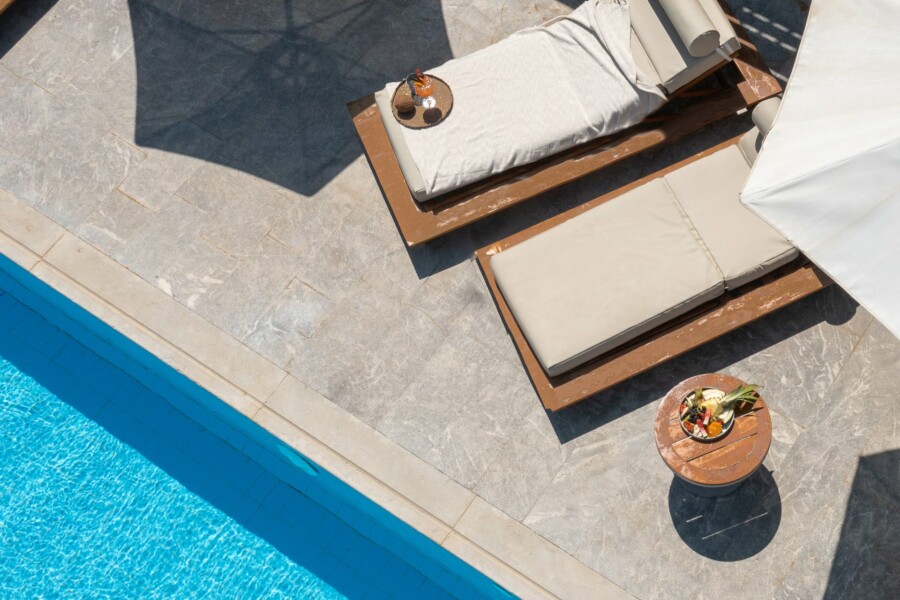 The accommodation at Giannoulis Grand Bay Resort is a blend of comfort with a touch of boho-luxury, with many of the rooms and suites enjoying shared pools or direct pool access with a backdrop of the azure sea. The elegant interiors, adorned with tasteful furnishings and soft, pastel or earthy hues, create an ambiance of understated luxury.
Attention to detail is one of the main reasons that your stay is guaranteed to induce nothing but smiles. At Giannoulis Grand Bay Resort, culinary delights are a work of art. The hotel's restaurants & bars tantalize the senses, combining fresh local ingredients with innovative culinary techniques. Whether you choose the main or intimate à la carte restaurant by the sea, each dish is a culinary masterpiece, accompanied by fine wines carefully selected to enhance your dining experience.
Set yourself free and plant your flag at the pool. Follow that by relaxing and taking in the rays. The secluded sun terrace invites you to unwind on comfortable loungers, allowing the gentle sea breeze to caress your skin. If you feel like exploring and seeing and doing things, then that is covered, too, with a multitude of outdoor activities such as snorkeling, scuba diving, cycling, trekking and sailing.
For those seeking holistic well-being, the hotel's spa offers a range of holistic treatments that rejuvenate your body and soul, including but not limited to massages, facials, manicures and pedicures. Naturally, a fully-equipped fitness room is also at hand.
For impeccably serene moments 
Giannoulis Santa Marina Plaza welcomes its guests with a fusion of traditional Cretan charm and contemporary sophistication. As you step into the lobby, you'll be greeted by warm smiles and a refreshing welcome drink, setting the tone for a memorable stay.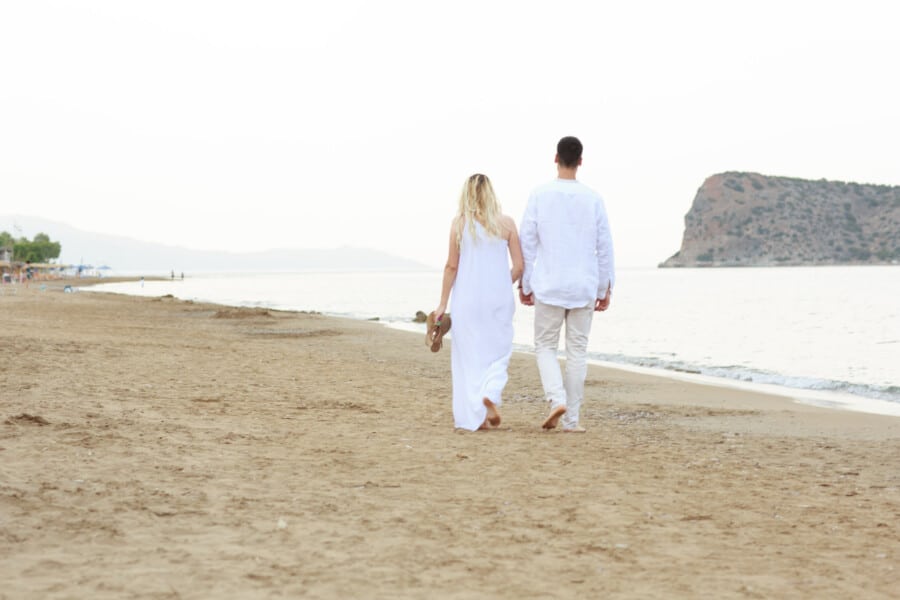 Architecturally, Giannoulis Santa Marina Plaza blends into the natural landscape without it feeling intrusive, allowing you to immerse yourself in the habitat. The accommodation here is a sanctuary of comfort and elegance, each meticulously designed to provide a tranquil retreat.

Waking up to the sound of birds chirping is a surefire way to start your day with a smile. All you need to do is pop outside and greet the endless blue of the Aegean. The carefully curated furnishings, soothing colour palette, and modern amenities ensure that every moment of your stay is infused with luxury and relaxation.
If you want to discover the area and have some outdoor fun, you'll be pleased to know that you can partake in horse riding, hiking and cycling, while you can also have a go at go-karting and bowling amongst others. Note that Giannoulis Santa Marina Plaza is well-located for you to discover all the top things to do nearby Chania.
Splash around the beach & pools and let the incandescent Greek light permeate your every pore as you indulge in one of life's greatest joys. The hotel's massage kiosk offers a range of invigorating treatments and therapies. From soothing massages to refreshing facials, you'll experience pure bliss under the expert hands of skilled therapists.
Giannoulis' adults-only hotels in Chania, Crete not only cater to travelers without children who want to unwind and recharge but are a balm for those looking to get the most out of their luxury holiday without the sound of ecstatic kids in the background. If you want to be treated like an adult, Giannoulis' adults-only hotels in Chania, Crete are more than happy to oblige.